Tania Corse / Owner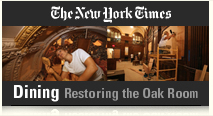 Tania Corse received her Art degree in Europe, studying in England, Paris, & Italy. Winning awards for the New Designer of the Year in London & had received distinctions for her painted floral exhibit.
New York -1998
Tania moved to New York in 1998 accepting an offer as fabric and wallpaper designer. Decorative Painting has always been a passionate focal point.
Transforming Your Visions Into Reality…
Tania's love for painting fuels her goal to create impressive works of art that transform your visions and ideas into reality. Tania continues to extend her repertoire through specialized courses, workshops and National conventions. She is a certified member of SALI (Stencil Artisans League Inc.).